code

packaging size

price per unit

box price per unit

Code & packaging

Price per piece

code

141375.1210

packaging size

500 g

Product active until stock lasts.

code

141375.1211

packaging size

1000 g

price per unit

box price per unit

code

141375.0914

packaging size

5 kg

price per unit

box price per unit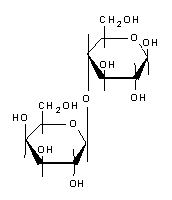 Melting Point:

202 °C


Solubility:

water 216 g/l at 20 °C


Physical Description:

solid

Product Code:

141375


Product Name:

D(+)-Lactose 1-hydrate (USP-NF, BP, Ph. Eur.) pure, pharma grade


Quality Name:

pure, pharma grade


Specifications:

Identity according to Pharmacopoeias:: passes test
Specific rotation α 20/D c= 10 (in H2O): +54.4 - +55.9°

Maximum limit of impurities
ABS λ 270-300 nm 1% sol. in H2O: 0.07
ABS λ 400 nm 10% sol. in H2O: 0.04
ABS λ 210-220 nm 1% sol. in H2O: 0.25
Appearance of solution: passes test
Acidity or alkalinity: passes test
Insoluble matter in H2O: passes test
Loss on drying at 80°C: 0.5%
Residue on ignition (as SO4): 0.1 %
Chloride (Cl): 0.01%
Sulfate (SO4): 0.02%
Residual solvents (Ph.Eur/USP): passes test
Water (H2O): 4.5-5.5 %
Total aerobic microbial count (TAMC): 100 cfu /g
Yeasts and molds: 50 cfu/g
Escherichia coli: negative
Salmonella: negative
Microbial limits:: negative
Heavy metals (as Pb): 0.0005%
Product obtained from animal milk with collection in the same conditions that the milk obtained for human consumption.

WGK:

nwg


Storage:

Room Temperature.


Master Name:

Lactose 1-hydrate


Synonyms Long Text:

4-O-b-D-Galactopyranosyl-D-Glucose, Milk sugar


EINECS:

200-559-2


CS:

17021900

Download TDS file for complete specifications